Goa is the tiniest state in India however; it captivates thousands of tourists every year. Goa is a perfect blend of fun, cultural heritage, and adventure. Due to this, it becomes a perfect place to spend the vacation with your family, friends, or loved ones. You can visit Goa and enjoy your trip to the fullest at any phase of your age.
Are you planning to visit Goa with your family? Or are you thinking to plan your honeymoon in Goa to start the new journey of your life with your partner? Do you have an idea in which part of Goa you should stay? No Issues!!!!! We are here to assist you with this blog.
Through this blog, we will recommend the 5 best resorts in North Goa. Here we are recommending places to stay in North Goa since it is a much more happening place as compared to its counterpart. You can enjoy more in this part of the state due to the presence of famous nightclubs, nearby famous beaches such as Vagator & Anjuna, and adventurous water sports.
White Flower Cottages
If you are looking for a peaceful as well as alluring stay in Goa with your family, White Flower Cottages tops the list. This is a theme-based family resort in Vagator that offers the best hospitality services to its guests.
This resort is based on the theme of a rare species of white flowers that makes you experience the real vibes and essence of Goa during your stay. Just after entering this resort, you can forget all your worries with the positive environment that it offers.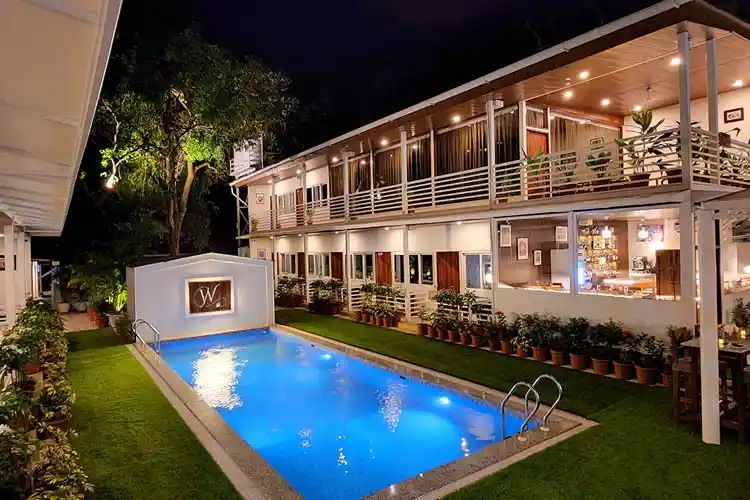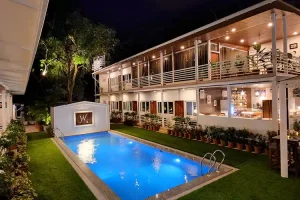 This resort offers three types of accommodation that are pool view resort, garden view resort, and suite rooms. You can choose any of these rooms as per your requirements and budget. The garden view & pool view rooms can accommodate 2-3 people however, suite rooms can accommodate 4-6 people.
There is a swimming pool at the property which suits the theme of the resort with a white interior. You can relax at the poolside after an exhausting day. These qualities make this resort one of the top 5 best hotels in Vagator Beach, North Goa.
Santana Beach Resort
Santana Beach Resort is located near Candolim Beach, North Goa. This property is offering its guests high-class hospitality services. Here, in this resort, you will be getting comfortable rooms with modern amenities.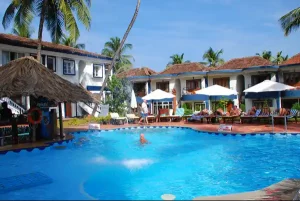 Three types of rooms are offered by this resort that are standard rooms, suite rooms, and deluxe rooms. All the rooms are spacious and lavish equipped with high-class amenities.
Book Your Stay Now:+91 9359983588
Whispering Palm Resort
Whispering Palm Resort is another Resorts in North Goa with a sizable pool, exceptional service, and delectable cuisine. Additionally, it gives you a huge area where several events and parties can be held. The location is ideal for tourists visiting Goa who want to have a good time.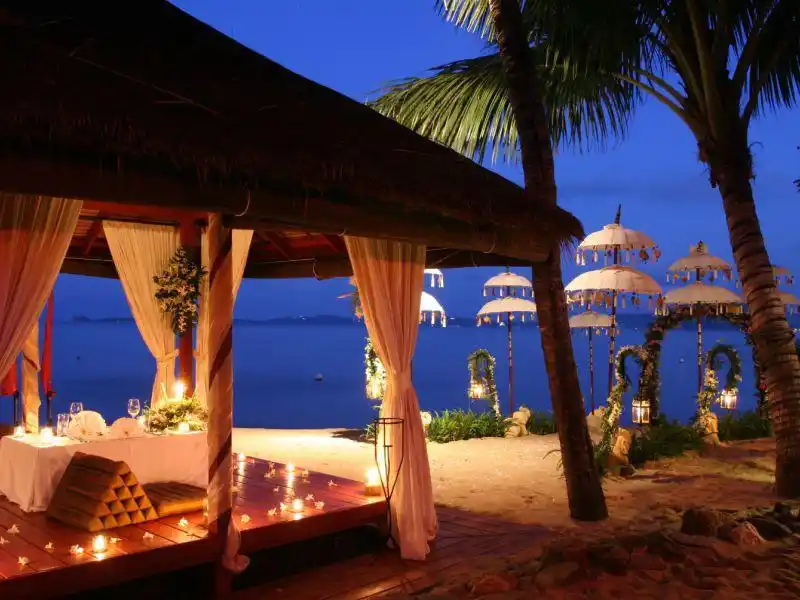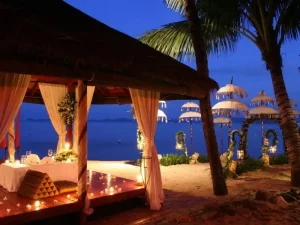 It creates a wonderful atmosphere for dining in and makes the services completely impeccable. For those who love Goa, it becomes unquestionably the best option to stay.
Baga Beach Resort
Baga Beach Resort is a place to stay in North Goa with beautiful surroundings and top-notch hospitality services. Additionally, it adds verdant areas to its property to keep the location cool and windy. It was designed to make visitors feel refreshed.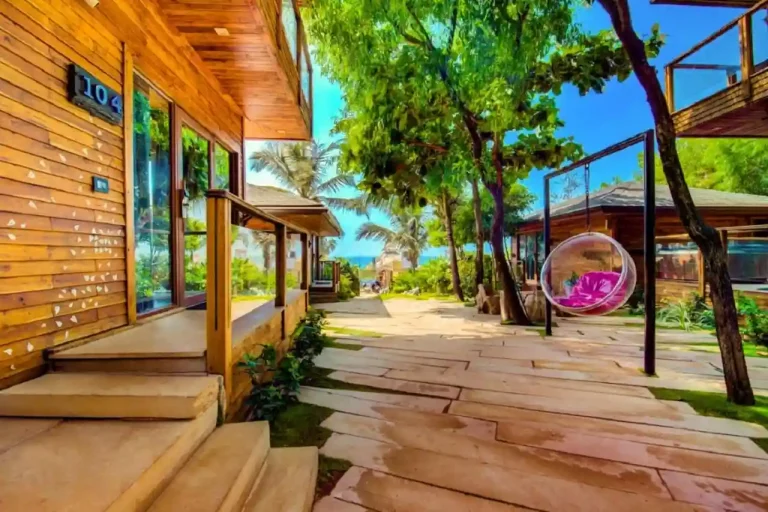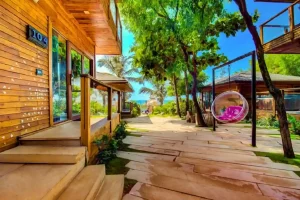 It also offers a magnificent perspective of numerous areas and gives you plenty of opportunities to take lively images. Unparalleled services, delectable food, and serving classy drinks are some of the best things you can enjoy at this resort.
Goa Marriott Resort & Spa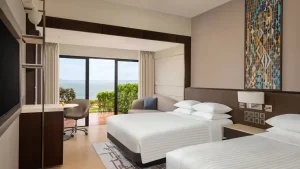 Marriott is a global chain of resorts and hotels that is a major player in offering its services in the hotel industry. This resort is located in Panaji, North Goa. This property offers exceptional accommodation and rooms to their guests to make your trip more memorable.
Final Words
Now you have a complete list of the Best Beach Resorts in North Goa where you can plan a comfortable stay with your family or friends.
If you are still confused to choose among the above-given options, we can recommend you the best one among these five. You should plan your stay at White Flower Cottages as this is a theme-based resort that will give you a peaceful stay at very affordable rates. This resort is also the best couple-friendly resort in Vagator where you can plan your honeymoon.
Contact us:+91 9359983588