.Are you planning to visit Goa with your friends, family or partner? Finding the perfect place to stay in Goa is as complex a task as finding a needle in a haystack. If you are planning to visit Goa on your next vacation. we are here to recommend the best Cottage in North Goa which offers proximity to one of the famous beaches of Goa.
In this blog, we will explore White Flower Cottages and discuss the reason why this property is the best beach resort near Vagator Beach.
Reasons to Book Your Stay at White Flower Cottages
Close Proximity to Beach
White Flower Cottages is a Resort in North Goa that boasts an idyllic location, just a stone's throw away from the beautiful Vagator Beach. This pristine stretch of coastline is renowned for its golden sands, crystal-clear waters, and breathtaking sunsets.
Imagine waking up to the soothing sound of waves and taking leisurely walks along the shore. immersing yourself in the tranquillity of the sea. Whether you're a beach enthusiast or simply seeking some laid-back relaxation. the resort's proximity to Vagator Beach makes it a haven for beach lovers.
Offers Luxurious Accommodation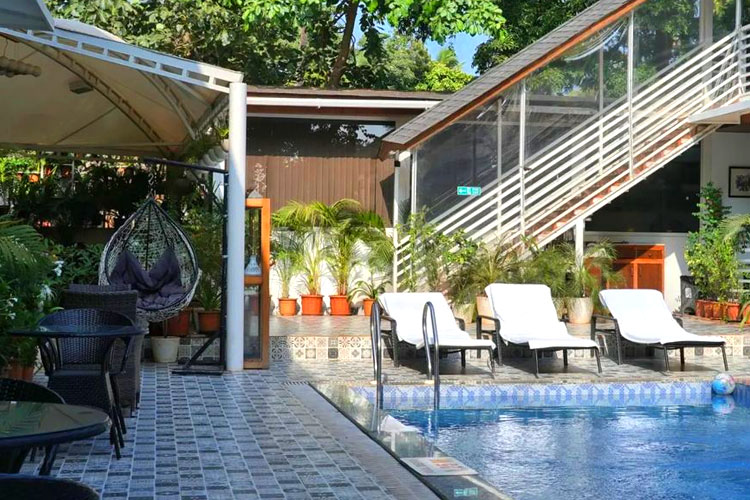 The resort offers luxurious accommodation options that cater to various preferences and group sizes. From cosy rooms to spacious suites, each abode at White Flower Resort is thoughtfully designed to provide a comfortable and indulgent stay.
With modern amenities, elegant furnishings, and a serene ambience, every room is equipped with the finest amenities. where you can unwind and recharge after a day of exploring the wonders of Goa.
| Kindly contact to Book Best Cottage in North Goa: +91 9359983588
Best Cafe in North Goa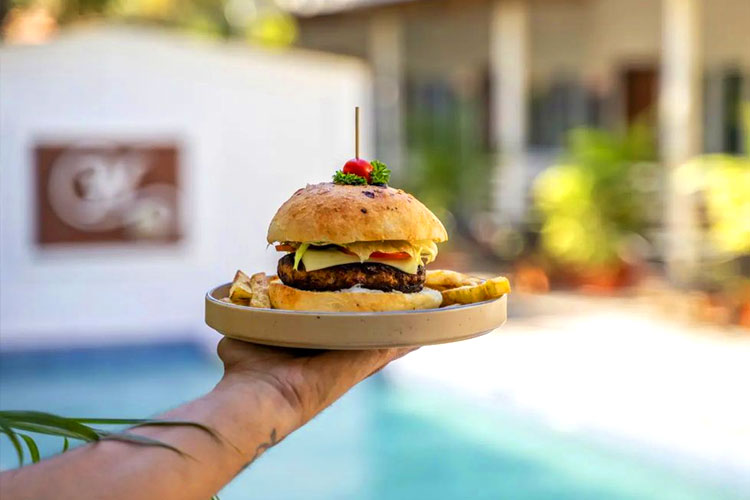 White Flower Resort takes pride in its culinary offerings, ensuring a delightful gastronomic journey for its guests. The resort's on-site restaurant serves a fusion of local and international cuisine, prepared by skilled chefs using the finest ingredients. which makes it one of the best cafes in North Goa. All the dishes on its menu are reasonably priced.
Indulge in an array of flavours and aromatic delicacies that showcase the vibrant culinary culture of Goa. Whether you're savouring freshly caught seafood or enjoying traditional Goan dishes. the resort's dining experience promises to tantalize your taste buds and leave you craving for more.
They have also a 24×7 bar that offers the guests a wide range of alcoholic and non-alcoholic drinks to get booze on your Goa trip.
Impeccable Hospitality Services
At White Flower Resort, impeccable hospitality and personalized service are at the core of the guest experience. The dedicated staff members go above and beyond to ensure that every guest feels welcome, comfortable, and well taken care of that makes it one of the best cottages in Goa.
From warm greetings upon arrival to attentive assistance throughout your stay, the resort's team strives to make your Goan getaway truly unforgettable.
Final Words
White Flower Resort is more than just cottages in Goa near Vagator Beach. it's a haven that offers a harmonious blend of relaxation, adventure, and unforgettable experiences. With its idyllic location, luxurious accommodations, exquisite dining, wellness offerings, and impeccable service. this is the best family resort in North Goa at very affordable rates.
So, book your stay with this family resort in North Goa today and feel the real essence of Goa
    | Contact us:+91 9359983588